"Dollars & Dimes" & "Jiffy" by Taylor Braswell
---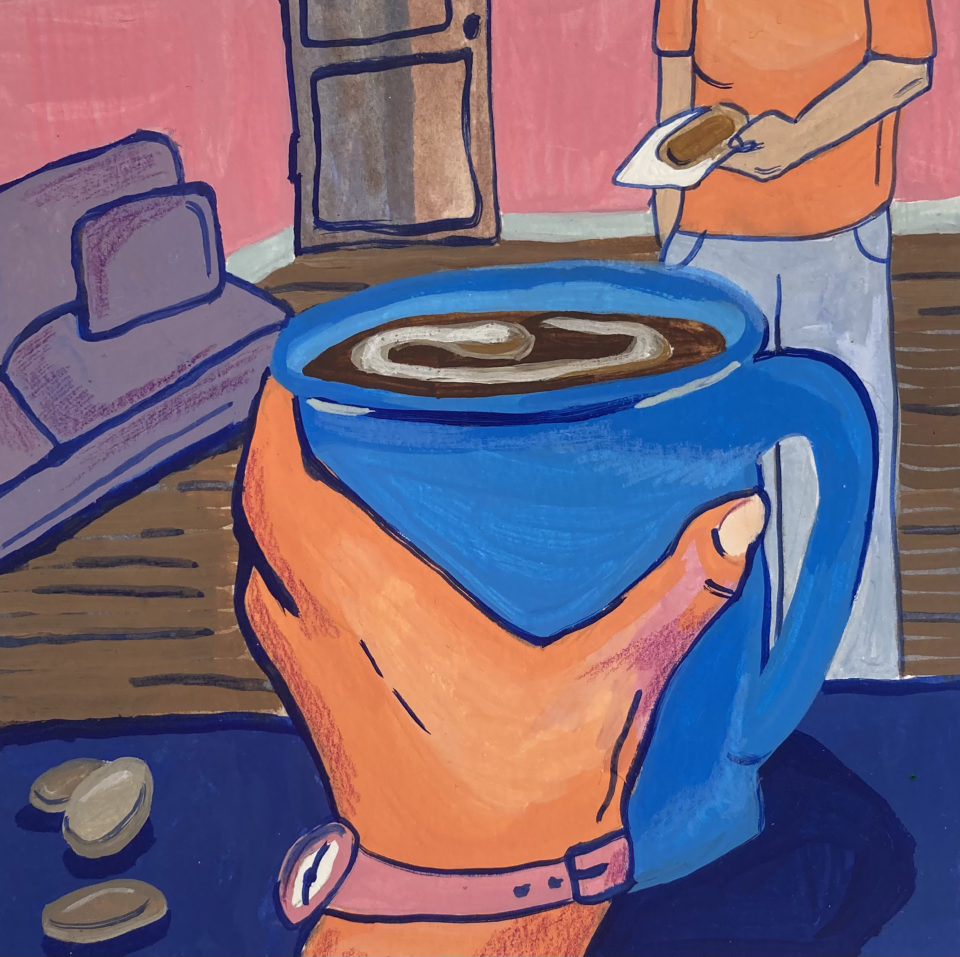 ---
Dollars & Dimes
abolish mirrors
abolish capitalism

you look at yourself
cuz you want a raise
as if the boss won't fuck you
then defile your cubicle

beg too long for a reflection
that can't be outsourced
and you'll burn, baby.
you're fired

and those flames will lick
you outside in
drying up all those little pools
once worth drowning in

stare too long and
fact becomes appraisal.
you'll rot waiting to be appreciated.
now you're all depreciated.

puttin' cream n sugar in coffees
worthless to ourselves
because we're worth less
to ourselves after 5pm
---
Jiffy
peanut butter toast saved my life when i was depressed. it's a dramatic thing to say but when you're
depressed i'm pretty sure nothing is not dramatic. mental illnesses are literally chemical novelas. i'd
follow my mom to the kitchen and slide my back down the pantry door. i was so low. on the floor. she
would move around the kitchen and i would be jealous of how a knife was just a knife. i watched her
spread peanut butter on the good bread from Mariano's and she didn't have to think twice about it.
How the fuck did she make toast smell so good? She put it on a paper towel and led me to the couch. I
laid down because I was so tired of myself. I ate and ate. It was so good i asked for two more slices.
Was I really that depressed? Then my mind traveled and the peanut butter got stuck in my throat
which had no more real estate.
---